Heritage Meats is based at Yew Tree Farm in the stunning Lake District.
The farm was once owned by Beatrix Potter and starred in the feature film 'Miss Potter'. A working hill farm, Yew Tree comprises of over 700 acres of fell and field in the Yewdale Valley near Coniston, home to a flock of Herdwick ewes and a herd of Belted Galloway Cattle.
We specialise in Herdwick Hogget, Herdwick Mutton and Belted Galloway Beef, our animals roam freely over our herb rich pastures and fells.
Herdwick
Known as Cumbria's own sheep Herdwicks are widely considered the hardiest of all Britain's hill sheep. They are perfectly designed to withstand the wet westerly winds and harsh conditions found on high Lakeland fells.
A distinctive breed, the lambs are black in colour fading to chocolate brown, then greying as they age. The fleece is coarse and waxy and covers the face and legs for all weather protection.
Herdwicks are slow to mature and survive off a sparse diet of mixed leaves, grasses and berries. Lambs learn from their mothers the area of the fell they should be grazing. Most ewes are not bred from until three years old and often only have one lamb. Lambs are usually over a year old before being mature enough for meat, this growing time makes them relatively expensive to produce.
Herdwicks' mixed diet and long natural lifestyle produces a meat so rich and tender that it has become a national delicacy. Although the cuts are smaller than cross bred lambs,the meat has superb depth of flavour and is high in beneficial Omega 3 fat.
It is important to support the Herdwick breed as they are part of our Heritage and play an essential role in maintaining the magnificent Lakeland Fells for us all to enjoy.
Belted Galloway
Originating in the South-West of Scotland this striking cattle breed is one of the most adaptable, they are black, red or dun with a bright white stripe round the middle.
This hardy breed has a double layer of hair, a long coarse outer layer for unbeatable protection from rain and wind, and a thick soft insulating layer for energy efficiency. Their tough skin acts as a barrier to biting insects.
'Belties' are small and sturdy and have remarkable foraging abilities, negotiating even the most inaccessible areas to find food. They graze differently to sheep and therefore are superb for managing certain habitats with sensitive plant species – the ultimate conservation tool!
The Belted Galloway takes longer to mature than commercial breeds and has a smaller frame. Due to it's mixed diet and long life the meat is not only beautifully marbled for the very best rich flavour and texture but is high in beneficial Omega 3 fat.
On Yew Tree Farm we are using the Belted Galloways to manage areas of Heath that has been smothered by bracken. The cows will help break up the thick leaf litter, trample the bracken and allow the heather plants to re-establish. Heather moorland is a diverse habitat supporting a wide range of important species.
Pork
Our Outdoor Reared Pork – is supplied by Bowland Pork situated in the Forest Of Bowland, an area of Outstanding Natural Beauty. Bowland Outdoor Reared Pork, is a small family run business who pride ourselves on providing excellent produce. Our livestock roam free on the rich, unspoilt pastures of the Forest Of Bowland ensuring Pork of the highest quality.
The pigs are a Large White cross Landrace breed coming from our 40 strong herd of Landrace sows sired to a Large White boar. Once weaned at 8 weeks of age the piglets are reared extensively in outdoor straw bedded kennels, fed on a natural cereal based diet and organic cheese whey.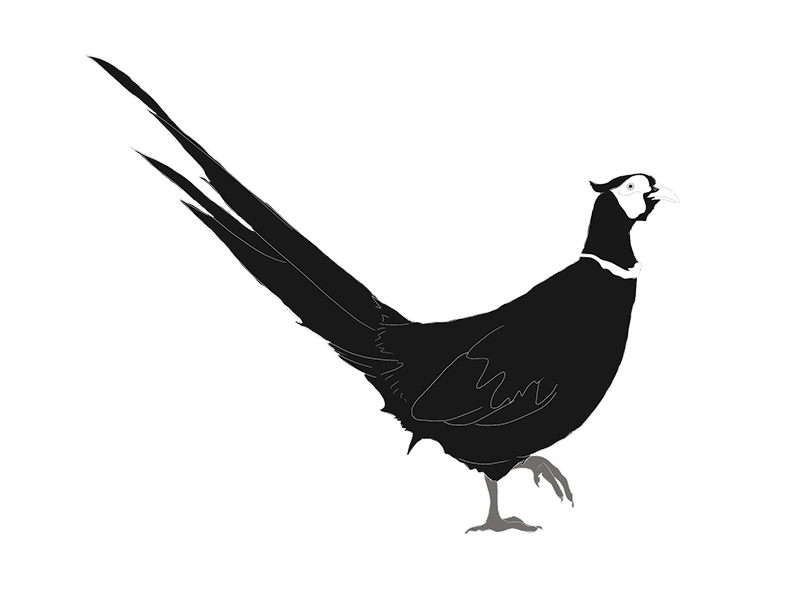 Game
We source all the game, Christmas poultry through 'Furness Fish, Poultry and Game Supplies' also producers of the famous 'Morecambe Bay Potted Shrimps'
They source a superb range of wild game from estates throughout Cumbria and North Lancashire.
Salmon
Our Smoked Salmon is from St James Smokehouse, it is one of Scotland's few remaining family-owned traditional smokehouses. This fine delicacy has been hand-crafted in their traditional smokehouse nestled on the banks of the River Cree, Scotland, using only the finest fresh Scottish Salmon.
We also source the famous Morecambe Bay Potted Shrimps from Furness Fish.