Heritage Meats is based at Yew Tree Farm in the stunning Lake District.
The farm was once owned by Beatrix Potter and starred in the feature film 'Miss Potter'. A working hill farm, Yew Tree comprises of over 700 acres of fell and field in the Yewdale Valley near Coniston, home to a flock of Herdwick ewes and a herd of Belted Galloway Cattle.
We specialise in Herdwick Hogget, Herdwick Mutton and Belted Galloway Beef, our animals roam freely over our herb rich pastures and fells.
Jon Watson, owner of Heritage Meats based at Yew...
read more
Suppliers of Hogget to BBC's Masterchef
"You know what I like! There is not too much fat which is perfect, the colour is impeccable and the smell is unbelievable, like it's already cooked." 
Jean-Christophe Novelli
French celebrity chef
"Yew Tree Farm, Coniston, is iconic not just because of its associations with Beatrix Potter the President of the Herdwick Sheep Breeders Association, but because to this day Herdwick sheep are still reared, nurtured and grazed on the fells surrounding it by Jon Watson. There's no doubt in my mind that Jon is passionate about what he does and the quality of the animals he produces is testament to that. It's well known that I'm more than a little passionate when it comes to Herdwick, but as a breed it's part and parcel of what the Lake District is about. For me provenance and quality are everything, if something isn't right I simply won't use it. Everything Jon does resonates with me, which is why I use him. He produces some of the finest quality Herdwick available anywhere and I'm proud to use this fantastic locally reared produce and to showcase it in my two restaurants, The Old Stamp House and Kysty in Ambleside."
Ryan Blackburn
Ryan Chef, Patron of (Michelin starred) The Old Stamp House in Ambleside, who was also on Masterchef
"Every now and again you find a supplier and think to yourself where have you been for all this time.
Yew Tree, Heritage meats is such a supplier, a real find for all our restaurants.
Amazing flavours that just cannot be beaten."
Simon Rogan
L'enclume / Masterchef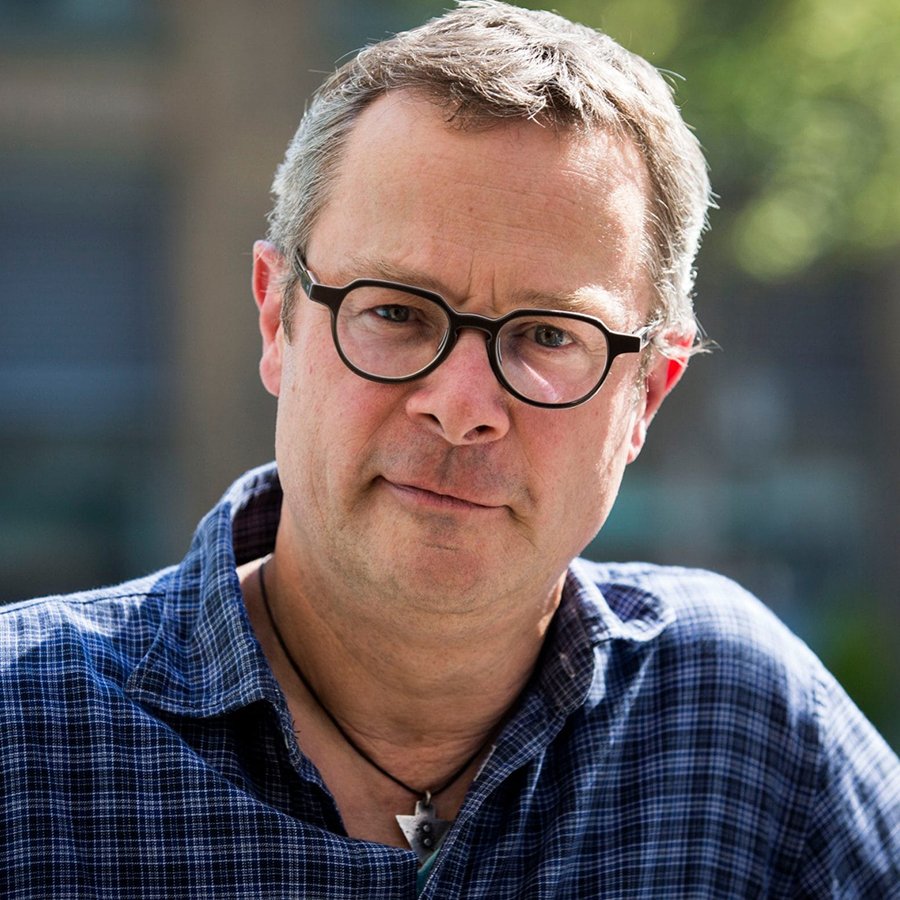 "Jon Watson and Yew Tree Farm exemplify everything that's right about a new generation of conscientious and professional small scale meat producers, everything from the delicious carefully presented meat to the impressive packaging, smacks of attention to detail and quality. Their Herdwick Hogget is among the finest I have tasted"
Hugh Fearnley-Whittingstall
multi-award-winning food writer and broadcaster
Delivery & Packaging
We aim to give you the best quality and service possible. We use national couriers to deliver your order, which is securely packed in our 100% recyclable and environmentally friendly temperature controlled packaging or Eco fleece lined Hamper box (hamper options only).
Please remember we are a small business and as our meat is slaughtered and dry aged to order there will sometimes be a wait for your order to arrive. We aim to contact you within a day of placing your order to give you a delivery date.
Standard Delivery Costs – just £12 anywhere in mainland UK. Our main delivery date is Thursday, however, we can deliver Friday on request.
Please note : At the present time we can deliver to the UK mainland only but please contact us if you would like a quote for other areas.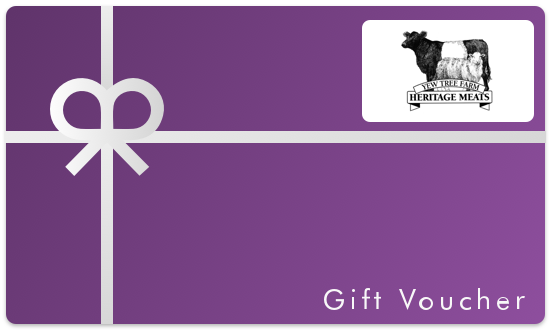 Choose from a selection of Yew Tree Farm heritage foods gift vouchers, the ideal christmas or birthday present for the foodie in your life.